B3nson is: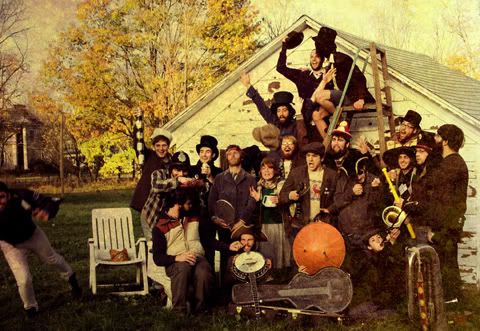 B3nson: A Family Affair, published in Metroland 10/6/2008
Funsgiving Fun, published at timesunion.com 10/20/2008
1. A house, 3 Benson St, where most, but not all of us have lived at one point.
2. A group of friends
3. A recording company, in the sense that communally we have enough equipment to record,produce and release an album.
4. A supportive collective of musicians, artists and writers.
5. An incestuous musical endeavor, with blurred lines between distinct musical entities.
6. Some people who gleefully make music for each other and feel nice when other people enjoy it as well.
7. A promotional outlet who regularly organize and promote musical and cultural events in the Capital Region.
About the Blog
The blog is maintained by members of the b3nson community and our friends as a labor of love. Writing about music requires us to think and talk about it.  We are also trying to create a sense of community in in our home town of Albany and we hope that we can encourage more people to be informed about and participating in the local music scene.
We are inclined to post about anything that we like so if you think that we will enjoy your music please send it along to: Alex – Alex@b3nson.net

Wesley – wesleyalanrose@gmail.com
Disclaimer
Mp3′s we post are for promotional purposes only, if you like the songs please support the artist and buy their music. If you represent an artist featured on this site and would like your songs removed, please contact us.